Insurance Lawyer in Miami, FL
An insurance policy can help shield you from calamities that can destroy you financially, but not if the insurer doesn't uphold their promises. When you believe your insurance company isn't providing you the coverage you deserve, you can request help from a dedicated law firm in Miami, FL. Insurance lawyers understand how Florida insurance companies process claims and identify if they act in bad faith. When this is the case, your attorney can enforce insurance law and apply years of experience in upholding justice in Florida insurance.
If your claim is being denied for unjust reasons, you can call a legal team to receive help representing your case. Florida insurance lawyers can dispute your case and professionally provide representation. They are educated in insurance law and can offer many resources to help support you. Call Florida Home Claim for a free consultation.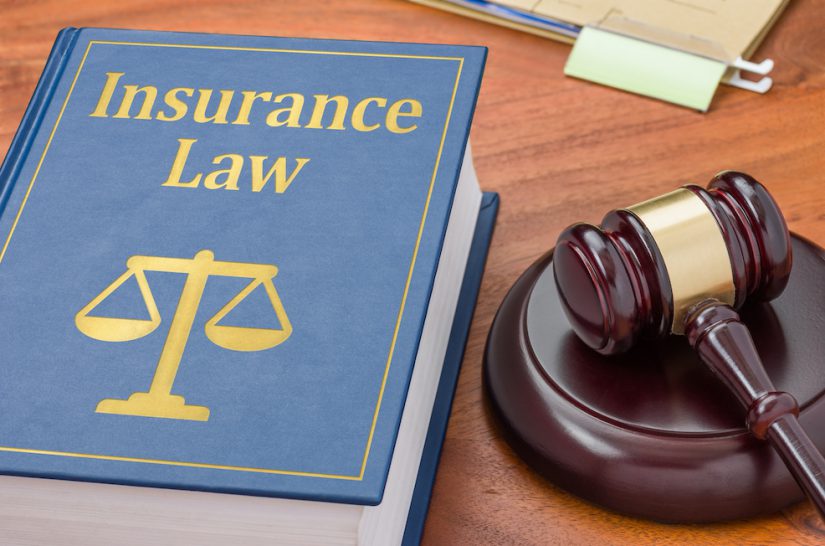 What are the Different Types of Bad Faith Claims
Miami insurance companies are not always acting in good faith, as they try their best to lessen the amount of liability they have to take on for your damages. When your insurance company is not fulfilling the coverage they agreed to, you can seek legal advice. Your law firm can represent your case in several areas:
Homeowners' Insurance
This type of home insurance coverage helps protect you from property damage due to unforeseen circumstances and natural disasters. You can speak with an attorney to review your policy to identify if your claim should be eligible for coverage.
Car Insurance
In addition to repairing the property damage after a car accident, your insurance claim can also include medical treatment. Car insurance policies have provisions for car drivers who are at fault for their accidents, where there is a maximum amount that the insurer can cover.
Boat Insurance
A boat insurance policy helps protect you from an accident in the water. The insurance should provide you compensation for an amount outlined in your policy. Clients can also expect coverage for any people who may have suffered a personal injury on the boat.
Commercial Liability Insurance
Your business can have most of its liabilities covered with the help of commercial liability insurance. When clients file a lawsuit against you or demand a settlement, your commercial insurance can help protect you from financial instability, so your company can continue running.
Aviation Insurance
When you own a plane or aviation company, this form of insurance will help protect you from liabilities outlined in your insurance policy. If you happen to get into legal trouble and your insurer isn't covering the settlement, then this is a case of bad faith.
Health Insurance
If you don't get the medical help you need because your health insurance company denies your claim, you can file a dispute. Attorneys will work fast to help you get compensation so that your medical needs are taken care of.
Life Insurance
Life can be unpredictable, where you may become incapacitated or disabled, preventing you from making a full-time income. If your insurer has denied your compensation claim, you can get legal representation.
When Should You Get Help From an Insurance Lawyer?
Your insurance coverage is enforceable by law because you and your insurer signed a contract and agreed to a policy plan. When your insurance claims aren't being provided for, you can work with a supportive team that is highly knowledgeable in dealing with bad faith insurance claims.
Your Claim Was Denied
Your insurance company is required to give you a reason for denial. Additionally, it has to be a legitimate cause that is outlined in your policy. If you believe that you fulfill the requirements for policy benefits, you should get legal representation. Miami insurance companies cannot deny your claim for frivolous reasons, and they must review all of the factors surrounding your claim. If they purposely ignore or overlook the evidence, your law firm can dispute your claim on your behalf.
The Settlement is Inaccurate
Attorneys are very knowledgeable about the accurate estimation of settlement amounts. They know the full coverage you are due based on the situation you experienced. Lawyers file disputes on behalf of their clients whenever the settlement amount is inaccurate. They will investigate your case, identify the total amount according to industry standards, and reach out to your insurance company on your behalf to obtain the compensation you deserve. For example, if you experienced property damage but the insurance adjuster estimated far less than what it is worth, your lawyer will catch these deliberate mistakes.
Your Policy is Being Misrepresented
If you talk to your insurance company representatives, but they are not honest about your coverage plan, this is a misrepresentation. They may be hiding information about your policy and preventing you from fully understanding what you can claim under your coverage. Don't fight a dispute alone; get professional help from attorneys who handle bad faith insurance claims.
The Insurance Company is Stalling
Insurance claims should be processed promptly. When you wait too long for your insurance coverage to compensate you for your damages, you can seek help from your attorney. Miami lawyers can investigate your case and pull up enough evidence to validate your claim. They can provide information that makes your claim less complex, pointing out valuable information that fulfills the requirements of your policy. If your insurance company still attempts to deny your claim, they will enforce the policy you entered into according to insurance law.
Get More Information From a Miami Fl Insurance Lawyer
Insurance coverage should be there to protect you and your assets against expensive liabilities. If you are not receiving fair coverage or the total amount of compensation you are owed, you should reach out to a helpful attorney who can represent you. Begin your attorney-client relationship today. Contact Florida Home Claim for a free consultation.