Insurance Lawyer in Hollywood, FL
Paying costly insurance premiums does not guarantee your insurer will come to your rescue after you experience property damage or a personal injury. Some insurance providers attempt to delay, limit or deny otherwise valid claims in an effort to increase profits. Just because it is listed in your insurance policy, does not mean your insurer will corroborate.
A Hollywood insurance claims lawyer can use experience helping policyholders to help you pursue the financial benefits you are entitled to. If you believe your insurance provider has wrongfully denied your claim, please speak with Florida Home Claim, P.A. for a free consultation. Our insurance claims lawyers welcome clients from South Florida, Hollywood Florida, and more.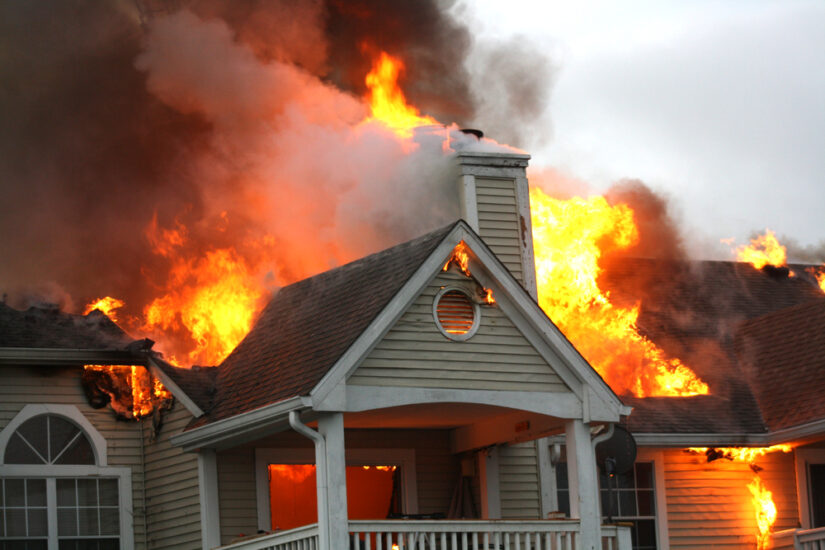 Bad Faith Insurers
Because you are obligated to pay your insurance premiums, insurers should be required to deliver what is outlined in your policy. However, this is not always the case. Some clients must fight a personal injury lawsuit to recover their losses.
Keep in mind that when you file a claim with your insurance company they are required by law to act in good faith in processing and paying legitimate claims. If your coverage was groundlessly denied or payout money is lower than expected, a skilled insurance attorney at Florida Home Claim, P.A. can assist against bad faith.
Bad faith occurs when:
Legitimate policies are denied
Payouts are not paid on a timely basis
Legitimate payouts are underpaid
Bad faith policies happen with homeowners, and also health, auto, and life policies. Many companies go to great lengths to reduce or eliminate liability by asserting they are not responsible, or by undervaluing your losses to minimize their payout.
We understand how adjusters take advantage of policyholders. We also have resources and relationships to hold insurers liable for coverages included in your policy. We can help secure the payments you deserve. Your Florida Home Claim, P.A. attorney can help with the following types of homeowner policies and damages:
Hollywood FL Fire Damages
Fire damage policies protect your home in the event of a brush fire or other blaze resulting in damages. Fires cause extensive damage, displace your family, and cost thousands of dollars in repairs. Property owners, with fire coverage, have a right to valid claims, and Florida Home Claim, P.A. can help you begin to obtain what you are guaranteed.
Hollywood fire victims can do the following after they have been involved in a fire:
Do all you can safely to minimize any further damage to your property after the fire
File a fire insurance claim as soon as possible to help avoid delays
Request an advance on your claim to pay for basic necessities while you are displaced
Record all expenses and keep detailed records and receipts
Florida Home Claim, P.A. offers a free consultation to help determine the validity of your claim and to discuss legal options. A fire in your home can be devastating, which is why our Hollywood lawyers are here to help you through this difficult experience.
Hurricane Damages
South Florida is known for its inclement weather. Florida law requires residential property policies to include coverage for windstorms and hurricane damage. Property insurance policies must feature coverage for damage caused by hurricane winds when declared by the National Weather Service's National Hurricane Center.
Hurricane coverage applies to the structure and exterior of a building. Hurricane coverage can also extend to interior damages as well. Residential property insurance policies often include a separate deductible specifically for hurricane damages. Speak with our personal injury lawyers about holding your insurance company liable for the coverages they promised by law.
Sinkhole Damage Law
Sinkholes can have horrendous effects on homes. They often leave homeowners with hefty repair fees. Sinkhole victims should not be at the mercy of their insurance company when seeking the compensation they deserve.
We suggest homeowners look for the following early signs of sinkhole activity, which generally include cracks in the:
Flooring
Foundation
Stairways
Walls
According to Florida law, insurers must include coverage for sinkholes categorized as catastrophic ground collapse. Our homeowners insurance law attorneys understand the anxiety homeowners feel when confronted with a sinkhole. Our attorneys have decades of experience helping policyholders fairly resolve their insurance claims disputes.
Homeowners Disputes
If your insurance company denies a valid claim, delays a payment, undervalues losses, or refuses to pay to have a problem fixed correctly, Florida Home Claim, P.A. is able to help. You do not need to fight for the compensation you rightfully deserve, allow us to fight for you. We can learn the limits of your property insurance and help recover the costs you suffered.
Since homeowners insurance policies provide property and liability coverage, your home and its contents should be protected from weather, fire, theft, sinkholes, and other damages. The liability terms of your policy should cover when an injury occurs on the property. The insurance must provide legal defense if the injured person sues.
Florida Home Claim Can Help With Insurance Coverage Disputes
Natural disasters and many types of property damage can happen anytime. If your insurance company has undervalued your claim, your accomplished Florida attorney can conduct a comprehensive investigation into evidence to help settle your claim dispute. Contact us right away. Our insurance lawyers will negotiate on your behalf to recover fair compensation.