Insurance Lawyer in Clearwater, FL
An insurance policy is purchased to get an extra layer of financial security to cover expenses for an accident. Unfortunately, when insurance holders file an insurance claim to recover compensation, they can be offered an unreasonably low offer by the insurance company or denied compensation altogether. The process of recovering from injuries, handling the mental stress, and dealing with financial losses due to an accident is already tough. Having to deal with a denied insurance claim or a low offer can make it worse.
The insurance provider can try to reduce their payout by employing bad faith tactics. To learn how to identify bad faith tactics and the advantages of hiring a Florida insurance lawyer from Florida Home Claim, please continue reading.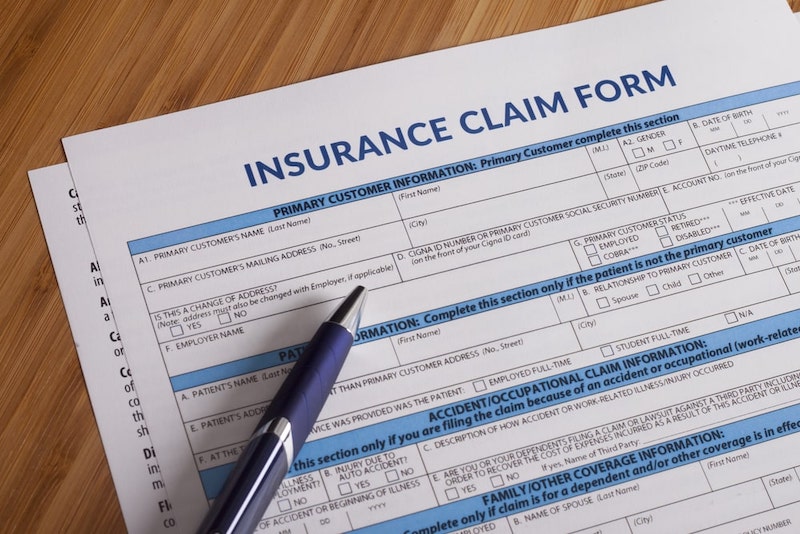 What are Residential Insurance Claims?
Many homeowners believe that purchasing insurance means they are covered for all kinds of losses for their residential property. Homeowners' insurance holders are often shocked when the insurance company disputes their claim, denies it because of insufficient evidence, or devalues their claim due to incomplete documentation. This can happen to any residential insurance claim, including the following:
Water intrusion, flood damage, or leakage
Electrical damage
Break-in, robbery, or theft
Appliance failure
Hail or snowstorm damage
Earthquake damage claim
Each kind of residential claim can have its complexities, especially if there is a personal injury involved. If you were injured, you might be entitled to personal injury compensation through a personal injury lawsuit or insurance claim. Your health insurance or auto insurance providers might not cover your personal injury expenses.
In any case, you might struggle to get fair compensation without legal representation. Even if you don't hire an attorney, you should schedule a free consultation with an attorney from a credible law office to discuss your legal options.
What are Commercial Insurance Claims?
Commercial insurance or business interruption insurance claims cover losses from unexpected damages to a commercial or business property. This kind of insurance can also protect business owners against any claims made by customers, employees, or third parties. An insurance policy is customized according to a company or business's specific needs but can vary from industry to industry. Here are the most common types of commercial insurance claims:
Theft or burglary
Fire
Weather damage
Customer injury
Loan payments
Even though you have purchased insurance coverage that offers maximum protection to your business, there is still a chance that your insurance provider can lowball your claim or use bad faith tactics to avoid paying you the full amount of the damages.
If you are struggling to get your commercial claim approved, you should contact a law firm to discuss your legal issues and options.
What Is a Bad Faith Insurance Claim?
A bad faith claim is when your insurance provider seeks a way out of their contractual obligations to you. For example, they can use bad faith tactics to delay or refuse compensation for your losses without a legitimate reason.
An insurance company is acting in bad faith if they deliberately misrepresent your insurance coverage policy to avoid paying you for your legitimate insurance claims. Another example of bad faith tactics is when the insurance provider hides insurance coverage limitations when the insurance plan is purchased.
Many states enact laws to protect policyholders from the bad faith tactics of an insurance company. However, unintentional or minor mistakes by the insurance provider are not considered bad faith. For example, simply disagreeing on the value of the loss suffered by the policyholder is not a bad faith tactic.
Insurance claims where the insurance provider employs bad faith can be grounds to file a bad faith claim. The claimant can recover higher compensation than the original amount if they can prove the insurance company's failure to fulfill the terms of their contract.
How to Recognise Bad Faith Insurance in Florida?
Failure to Investigate Your Claim
Typically, whenever a policyholder files a claim, the first step the insurance company takes is to investigate the claim. Failure to properly investigate your claim is a red flag that your insurance provider is trying to find a way out of paying your damages. If the insurance provider fails to investigate at the given time, avoids reviewing the facts of the case, delays communications with relevant parties, or deliberately delays the investigation, it means they are not acting in good faith.
Claim Denied Without a Valid Reason
All insurance companies have a legal right to deny insurance claims but what counts as a bad faith action is if your insurance provider does not explain why they deny your claim. Sometimes, the insurance company can confuse the policyholder with complex terms and conditions.
A Lowball Offer
The most common bad faith tactic is lowballing the settlement offer so the insurance company can avoid paying full and fair compensation. An insurance provider can try to convince the claimant that the compensation being offered is more than reasonable and higher than what they would pay if the offer is not accepted immediately.
Deliberately Misrepresenting the Insurance Policy
Insurance providers can use complicated clauses of the insurance and misrepresent them to confuse policyholders and convince them to accept a devalued settlement offer. This typically happens when the insurance provider has intentionally kept the policies vague when the policyholder purchases it so they can further use it as a bad faith tactic. Additionally, if the insurance provider uses vague language, cites laws that do not apply to your policy, or refers to clauses that are not included in your contract, that is a bad faith tactic.
Delays in Payment
Delay in payment can be used as a ploy to frustrate the claimant to accept a lowball offer. Insurance companies use this tactic to make the insured desperate enough to accept whatever amount they offer.
Can Insurance Providers Be Held Liable for Bad Faith Damages?
Bad faith is not a mere disagreement or difference of opinion. Just because you disagree with the insurance company's final decision does not imply that they were acting in bad faith. However, a bad faith lawsuit can be filed against your insurance company or the opposing party's insurance company.
To prove bad faith in court, you should be completely aware of your insurance terms, gather evidence of wrongful denial, keep all the evidence from your claim, send a written demand to your insurance company, and file a complaint against the insurance company. Keep in mind that insurance companies have a specific timeframe to respond to your demand letter. If you find they are delaying the response, you should schedule a free consultation with a lawyer on steps you can take to move the process forward.
Benefits of Hiring a Florida Insurance Lawyer for a Bad Faith Claim
The following are some major benefits of hiring a Clearwater insurance lawyer for your bad faith claim or lawsuit.
Guidance on Insurance Process in Florida
A key benefit of hiring a Florida insurance attorney is that they know how to tackle communications and negotiations with the insurance company. A claimant can likely fail to determine whether their insurance provider is acting in bad faith. A lawyer can use their experience to help determine if the claimant should file a lawsuit against their insurance provider.
A legal representative well-versed in insurance laws knows how to maximize the settlement offer, or if the case goes to court, they can guide you to the best legal route to get a favorable verdict.
Access to Resources
If you want to take your insurance company to court for employing bad faith, you will need to gather evidence to support your case. Your lack of legal resources and expertise can put you at a disadvantage and keep you from obtaining total compensation from the bad faith lawsuit. However, you can hire an attorney to increase your chances of winning. Your attorney would have resources that help them assess the facts of your case and gather expert witnesses to testify against the insurance provider.
Expert Negotiations
Suppose you negotiate with your insurance company without expert knowledge of insurance laws. In that case, it gives them an opening to manipulate you into accepting an undervalued settlement offer. Negotiations with an insurance provider can be challenging, so having a Florida insurance attorney on your side can be advantageous.
A Full and Fair Settlement
A bad faith insurance attorney will not let the insurance provider downplay your injuries or devalue your claim. Your attorney can protect your rights by prioritizing your best interest in the legal process and negotiating for maximum compensation. They can also help you pursue a lawsuit for wrongfully denied insurance claims.
Appeal Denied Insurance Claims in Florida
It is not uncommon for insurance claims to be denied by the insurance provider, but there has to be a valid reason for it. An insurance attorney can help you appeal against denied insurance claims. Once an appeal is submitted, it cannot be altered. It could be your only chance to overturn the denied claim, so you should hire the best insurance attorney in Clearwater, FL.
We welcome you to schedule a free consultation to discuss your Clearwater insurance claim or related legal issue with our Florida insurance lawyer at the law offices of Florida Home Claim. Our law firm is located in Miami, FL, close to Tampa, Pinellas Park, and Clearwater, FL. Call us today.